Beltane is one of my favorite holidays because it's SEXY! Yes, Beltane is about sex, but that's just one expression of our ability to birth life. Beltane stands for all the ways we ignite our inner fire to manifest creative forms. This is a celebration of fertility, abundance, passion, and everything beautiful on Earth. Above all else, it celebrates Life.
May 1 is Beltane in the Northern Hemisphere, and on that day, we honor nature's oldest love story. Beltane means bright fire, and in earth-based traditions, it represents the handfasting or marriage of the God and Goddess and their eternal embrace. The two are separated all winter long in ancient lore, and their reunion on Beltane is celebrated with food, drink, and multi-colored maypoles that symbolize female energies wrapping themselves around the male form. At Beltane, creativity is at its highest peak. It's the last of the three fertility festivals (Imbolc, Ostara, and Beltane). Beltane is also one of four times a year when a powerful portal opens, and the veil between worlds is thin.
Beltane is the sexiest holiday of the year! It honors fertility, abundance, sex, and the growth of everything beautiful on Earth. Beltane is wildly indulgent and overflowing with passion, creativity, fire, and, most of all, fun! All the symbols of Beltane are sexy, right down to the ritual way Beltane fires are usually lit — by striking two pieces of wood together until sparks fly. It's a day to embrace the divinity of our sexual nature.
Activities that Celebrate Beltane
Have sex! Celebrate the fertility of nature the old-fashioned way with your partner or on your own!
Host a Beltane brunch — invite your friends over for a Beltane-themed brunch, complete with fresh flowers, seasonal fruits and vegetables, and sweet treats like honey cakes and mead mimosas. Play some lively music and enjoy the energy of the season with your loved ones.
Take a Beltane bath. Fill your tub with warm water and add herbs like rose petals, lavender, and chamomile. Light candles and enjoy a relaxing and sensual soak.
Make flower garlands to hang on your altar or around the house.
Plant a tree — choose a tree that is symbolic of the season, like a hawthorn or apple tree, and plant it in your yard or a local park. Watch it grow and thrive over the years, a symbol of the renewal and fertility of the season.
Make a Beltane playlist. Create a playlist of music that embodies the spirit of Beltane. Include traditional folk music, modern music, and songs that speak to the themes of the season.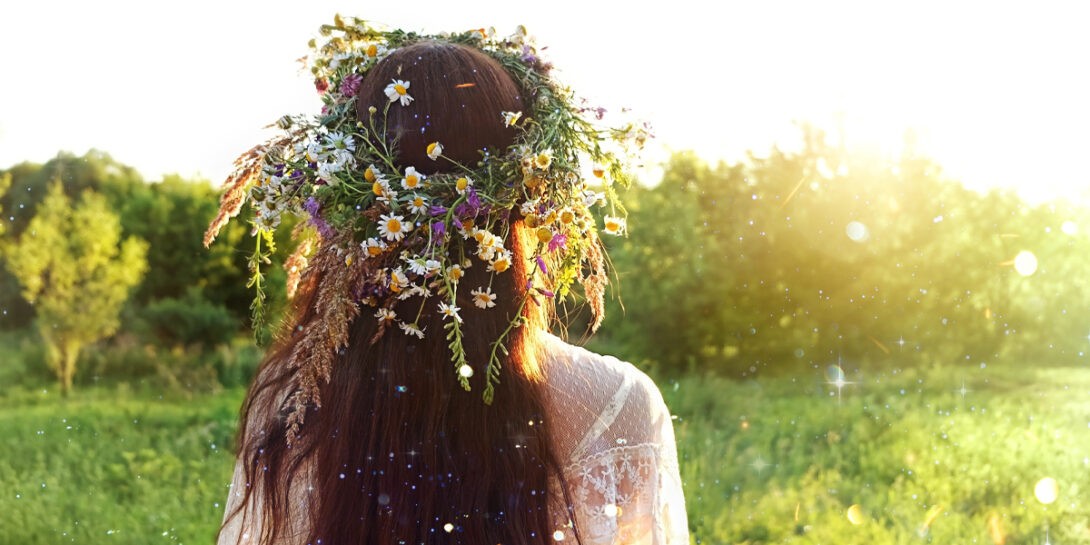 Ideas for Beltane Rituals
Dance around a maypole. This traditional Beltane ritual involves dancing around a maypole and wrapping a ribbon around the pole as you go. 
Make a wish box — write your wishes or intentions for the coming year on small slips of paper and put them in a box. Bury the box in the earth, and let the energy of the season help bring your wishes to fruition.
Hug a tree for earth connection and energy renewal, and leave an offering to show your gratitude — just ensure that it's biodegradable and not harmful to any wildlife that may stumble upon it.
Perform a Beltane divination. Use tarot cards, runes, or other divination tools to gain insight into the coming year. Focus on questions related to fertility, abundance, and love.
Make a seasonal charm bag. Create a small bag filled with herbs, crystals, and other items that represent the energy of Beltane. Carry it with you throughout the season as a reminder of the renewal and abundance of this time.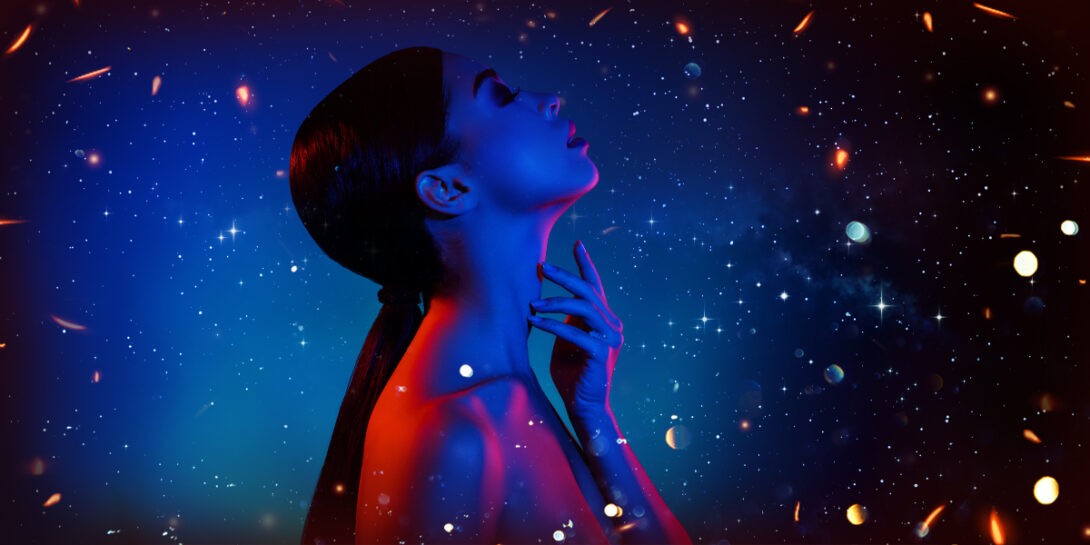 Inner Focus
Where do you need renewal and revitalization?
In what ways do you wish to tap into your sensuality and inner fire?
How can you express what is strong and flourishing within you?
Into which projects can you pour energy, knowing it is supported by the growing energies of this season?
Are you ready to breathe magic into your life? It's time to unlock your power and your possibility. Join my Living Magic program to bring magic to your everyday life. Each month, we'll embark on a journey of experiential sessions that cover ways to practice everyday magic, including crystal wisdom and healing, astrology, and sound healing.
Do you love harnessing the energy of the Moon in all her phases? Join my Astrology & Moon Magic community on Facebook, where we share educational tidbits on working with Moon energy, learn about astrology, and engage in lively, wild conversations with other like-minded people.
Are you curious about the medicine of gemstones and crystals? Join my Gems & Crystal Magic community on Facebook, where we share tips and tools for harnessing the magic of gemstones and crystals, educate you on the properties of the most popular stones available on the planet today, and engage in lively, wild conversations with other like-minded people.
Are you a perfume lover like I am? Do you know the healing magic of the oils that are used to make all of our perfumes? Join my Perfume & Aromatherapy Magic community on Facebook, where you can learn about the properties of certain essences, discover how to work with certain blends to manifest your intentions, and engage in lively, wild conversations with like-minded people.
I absolutely love and encourage all magical feedback from my readers! However, I do not regularly moderate comments on the Sage Goddess blogs. So if you have a specific question or query that you'd like us to answer, please contact us via our Facebook page.